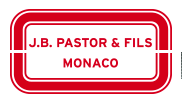 Home
Structural Works  in Monaco
These are the first and foremost people and craftsmen with experience in various trades. Carpenters, form-setters and steel fixers are just some of the specialities making up our teams.
Coupled with this you have supervision by worksite managers and general foremen, ensuring the rigorous control over completion of the works, their organisation and their scheduling, in order to guarantee the extremely high quality our clients have the right to expect.
Use of the most modern techniques combined with the guarantee of a human touch: this is how we have and continue to achieve the most complex of works, such as the "Tour Simona", the "Monte Carlo Bay", the "Ni Box", the "downward tunnel", the "Villas du Sporting", "Les Cigognes", "Le Stella" and "Villa Palazzino".
New buildings or complex restorations in an occupied area, such as the "Cardiothoracic Centre", these works demonstrate the excellence of our creations, the diversity of architecture that can be developed by the use of concrete, just as long as its use is perfectly mastered.
We act in all projects, public or private, new or restoration, with the most varied of purposes: luxury hotels, high-class apartment buildings, manor houses, villas, hospitals, colleges and schools, offices, industrial buildings, public highway and port infrastructures.
our trade sign