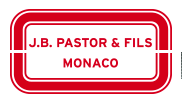 Home
Historic References
The Principality of Monaco has been ruled by the Grimaldi dynasty since 1297.
Its sovereignty was officially recognised in a Franco-Monegasque treaty signed in 1961. The creation of "Monte-Carlo" on the "Spélegues Plateau" in 1860 saw the popularity of Monaco blossomed and, little by little, it has developed its international reputation.
The Builder Prince
The reign of Prince Rainier III, who came to the throne in 1949, saw the economic and real estate development in the Principality increase spectacularly. The "Builder Prince", while maintaining Monaco's important maritime activity, led a policy of major works and substantial investment that was both respectful of local tradition and suited to the development of the 20th century, thus permitting Monaco to reach its full potential, as a true sovereign state.
In 2005, the accession of HSH Prince Albert II, who is particularly committed to Humanitarian causes and the environment, marked the dawn of a new era.
Dynamics of the Economy
Based on luxury tourism and the industrial impetus of the start of the 20th century, the Monegasque economy developed and diversified sharply under the leadership of Prince Rainier III.
While luxury tourism remains the main driving force in the local economy, the business sector continues to grow and industry remains dominated by construction, public works and real estate.