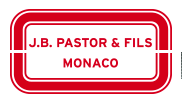 Home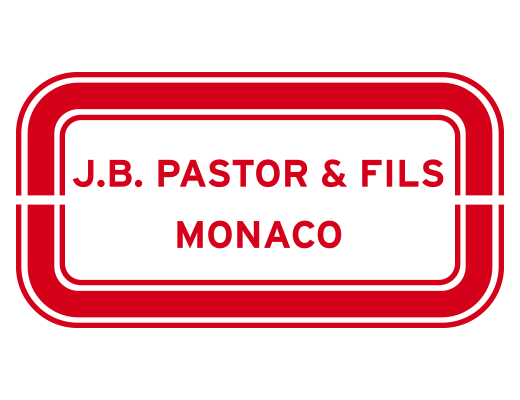 The team of J.B. PASTOR & FILS
We cover a wide range of trades. Thanks to the passionate and diligent work of all our employees, who represent our prestigious bulding trade every day of the yaear through their hard work.
Every year, at the end of July and for Christmas, all employees from S.A.M. des Entreprises J.B. PASTOR & FILS gather for a friendly, yet simple, luncheon in the workshops located on the borders of the Principality of Monaco. These family-style events have been held by generation after generation and represent a tradition treasured by the PASTOR family and also by its employees.
We owe our success to the efforts of everyone involved...
Direction
President
Patrice PASTOR
Managing Director
Jean-Patrick PACIOSELLI
Assistant Managing Director
José ALBA
Accounting
Administrative and Financial Director
Boris MARC
Chief Accountant
José OLIVEIRA DA SILVA
Accountant
Benoît MATTEI
Accountant
Stéphanie ALUNNO
Accountant
Thamiz KESAVANAMBI
Accountant
Alexy TITTON
Accountant
Christophe DUCHENE
Accountant
David GOES
Administrative
Executive Assistant
Marion HABERT
Executive Assistant
Sylvie BOMPUIS
Executive Assistant
Cécile BLANCHARD
Secretary
Céline CARDOSO
Secretary
Stéphanie RUNCO
Secretary
Nathalie LONG-TOUSSAINT
Secretary
Françoise BARLETTA
Secretary
Joy DEWEZ
Secretary
Claire BARELLI
Secretary
Rita DA SILVA RIBEIRO
Secretary
Ghislaine LELLOUCHE
Secretary
Cindy CAYRAT
Secretary
Catia DA COSTA FREITAS
Operator
Giovanni MALIVINDI
Administrative Assistant
Amélie BELLIN - DASSONVILLE
Real Estate Development - Project Management
Real Estate Development Director
Stéphane CASTANO
Director
Jérôme LANTERI
Project Manager
Georges RESTELLINI
Engineer - Project Manager
Laura FRATANI
Responsible price studies
Ian BILLOD MOREL
Operations manager
Christelle PARDON
Architect - Project Manager
Dimitri MALTESE
Architect - Project Manager
Henri-Loup COCQUEREZ
Architect
Béatrice CAGNIN
Architect
Manuele MORERO
Architect
Stéphane CESNEAU
Architect
Christelle CATALANO
Architect
Claire CROSTE
Architect
Maya BACHA
Architect
Stéphane GRELIN
Architect
Marc ZERKAULEN
Graphic Designer
Frédéric SURREL
Bureau of Technical Drawing
Illustrator Draftsman
Patrice HUBER
Illustrator Draftsman
Laurent FAYE
Illustrator Draftsman
Seyed Amir Hossein MOGHADASZADEH
Illustrator Draftsman
Joao LEMOS DUARTE
Illustrator Draftsman
Fabio MARIGLIANO
Illustrator Draftsman
Eric MAIRE
Illustrator Draftsman
Nicolas REILHES
Illustrator Draftsman
Eva CHARVEIN
Illustrator Draftsman
Olivier MAURY
Designer
Laurent MALLEREAU
Designer
Andrzej-jan PTAK
Designer
Benjamin PORRO
Designer
Fabio COMETTO
Designer
Cyril KHENFOUF
Bureau of Technical Studies
Technical Director
Jacques RESPLENDINO
Engineering Method
Emmanuel TURLIN
Engineering Method
Jules GERMAIN
Engineering Method
Jérémy HOARAU
Method Technician
Aurélie ALLARIA
Warehouse
Manager Purchasing/Material
Mehdi EL ABED
Manager Purchasing/Material
David SCHILEO
Environment/Quality/Safety
Environment/Quality/Safety Manager
Régis LOBJEOIS
Environment/Quality/Safety Engineer
Lucas PAOLETTI
Environment/Quality/Safety Engineer
Romain BIANCIOTTO
Quality Engineer
Ruben BOADA
Photographer
Photographer
Loïc MALAVARD
Photographer
Olivier FOREST
Structural works - Civil Engineering - Earthworks - Backing walls - Masonry - Solid floors
Civil Engineering Director
Jean-François SALVADORI
Project Director
Xavier RASTOUIL
Works Director
Alexandre GARNEAU
Main Works Supervisor
Christophe MOREAU
Works Supervisor
Serge RICCI
Works Supervisor
Mayeul TISSOT
Works Supervisor
Pascal COTIN
Works Supervisor
Sylvain LACOSTE
Works Supervisor
Xavier PARDON
Works Supervisor
Guy GLASSMAN
Works Engineer
Stella SALOMON
Works Supervisor
Julien MORO
Works Supervisor
Pascal BONAL
Works Supervisor
Daniel MOHNO DO AMARAL
Works Supervisor
Julien FLINOIS
Works Supervisor
Jean-François ANTUNES
Works Supervisor
Sébastien LE PEZENNEC
Works Supervisor
Guy GLASSMAN
Works Engineer
Vincent DEPERI
Works Engineer
Orane SUSINI
Works Engineer
Julien ARNAL
Works Engineer
Jason MINNITI
Works Engineer
Mathieu BOUCHER
Works Engineer
François IMBERT
Works Engineer
Logan BIGINI
Works Supervisor
Thomas FANCELLI
Assistant Works Engineer
Dylan BOREL
Apprentice works engineer
Solène GUY
Site Manager
Patrick SURY
Site Manager
Antonio DA SILVA
Site Manager
Loris COSTANTINI
Site Manager
José-Carlos MARTINS DE SA
Site Manager
Carlos FERREIRA DO AMARAL
Site Manager
Jean-François SCHAFF
Site Manager
Florent PEEREN
Site Manager
Pierre LOPEZ
Site Manager
Luigi PELLITERRI
Site Manager
Walid HASSEN
Site Manager
Filipe DA COSTA VINHAS
Electricity - High Current - Low Current - Generating Group
Director
Alain FARAUT
Assistant Director
Christophe SAULI
Responsible for studies and maintenance contracts
Jean-Yves LANDRA
Responsible for studies
Ken PERIC
Business Manager
Carlos PRAGANA PARREIRA
Electricity Design Office Engineer
Bruno COSTANTINI
Business Manager
Daniel GUERITEY
Business Manager
Clément FARAUT
Business Manager
Tony CLAVREUL
Works Supervisor
Gérald MANGION
Works Supervisor
Nabil AYARI
Works Supervisor
Anthony MANIERI
Works Supervisor
Frédéric FONTAINE
Executive Controler
Julie DORSNER
Site Manager
Frédéric BAROUCH
Site Manager
Lionel ARQUILLIERE
Wood Joinery - Wood Flooring
Director
Marc MONZALI
Manager
Laurent RONDOLE
Business Manager
Emmanuel LEROY
Works Supervisor
Olivier RAMOS
Works Supervisor
Etienne ARNAULD
Works Supervisor
Valentin VIGNERON
Works Supervisor
Yoann POTTIER
Qualitician
Meriem ZAITER
Buyer
Mathieu HARANG
Site Manager
Stéphane OCKET
Site Manager
François IACOPINO
Site Manager
Laurent PUYJARINET
Site Manager
Nicolas LEICK
Workshop Manager
Guiseppe COSENTINO
Locksmith - Aluminium Joinery
Manager
Jérôme BERTEAUX
Project Manager
Michel MARIE
Business Manager
Sébastien MOREAU
Business Manager
Benjamin TORRES
Site Manager
Serge TARQUINI
Site Manager
William FEIST
Plastering
Manager
Vanessa BOUDON
Manufactering Workshop Manager
Nicolas ALUNNO
Works Supervisor
Pascal ROUMEGUE
Site Manager
Domenico FEDELE
Workshop Manager
Jonathan HURPY