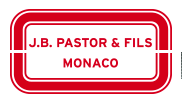 Home
Marine and underwater works in Monaco
Thanks to the vast experience in the marine and underwater works of  S.A.M. TRASOMAR, which joined S.A.M. des ENTREPRISES J.B. PASTOR & FILS in 2016, we can offer our clients our expertise and conduct all types of works at sea or in the ports.
Our fields of action are as follows :
MARINE WORKS :
- Installation and maintenance of outfalls.
- Laying Geotubes.
- Realization of rock fill dam.
- Installation of precast elements, tetrapods, acropods.
- Pump and sand reloading.
- Rock excavation from berth.
- Rock excavation submarines.
- Dredging.
UNDERWATER WORKS :
- Cofferdam / concreting
- Creation and maintenance of maritime beacons.
- Implementation of ballast platforms.
- Cutting.
- Inspection works.
- Welding.
- Special works.
PORT WORKS :
- Removal and disposal of prefabricated elements of up to 70 Tonnes.
- Prefabrication and installation of remaining frames.
- Design changes and anchorages.
- Pile driving.
- Realisation of docks (piles, dock weights, L shaped walls).
- Underpinning open docks.
- Terrestrial and sub-percolation (marine).
- Installation of aluminium and concrete berth.
Since its creation more than twenty years ago, TRASOMAR has completed many projects within the Principality, including :
- Services and main quantities: manufacturing and installation of 1 400 ml of pipe PEHD diameter 1 600 mm
- Development of the Roucas Blanc Nautical Stadium in Marseille to host the events for the 2024 Olympic Games.
- Laying riprap for the foundation of the caissons of the offshore extension in Monaco.
- Installation of a wave attenuator in geotextile tubes for the Larvotto beaches in Monaco.
- Realization of moorings for large yachting.
- Installation of an area of light anchorages in the Bay of Villefranche-sur-mer.
- Installation of sheet metal core pipes with a diameter of 2,500 mm in Monaco.
- Construction of the dike recifal in Roquebrune-Cap-Martin.
our trade sign