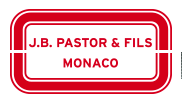 Home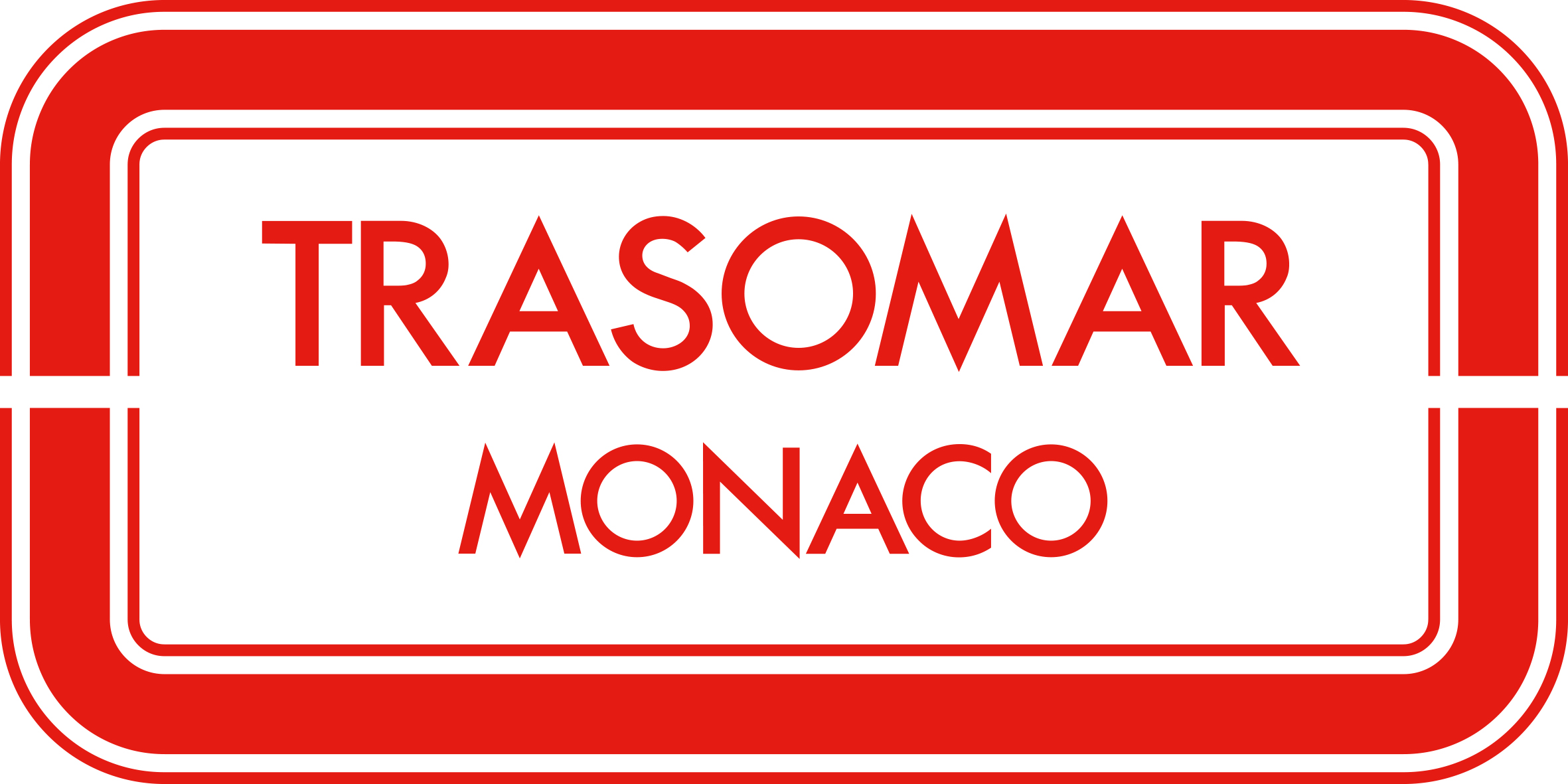 TRASOMAR

Discover our website entirely dedicated to TRASOMAR's expertise in maritime geotextile works and all our references on www.trasomar.mc!
Turnover : 17.9 million Euros
Workmen : 39
TRASOMAR is a Monegasque company created in 1994, specialising in marine and underwater construction works in the Principality of Monaco, in France and around the world. It joined S.A.M. des Entreprises J.B. PASTOR et FILS in 2016.
TRASOMAR enterprises use various methods :
TRASO-1 crane-barge: 36m x 16m x 3m, classified in 4th category (working at open sea)
EDMOND crane-barge : 60m x 22m x 4m + 4 hydraulic winches ; classified in 4th category (working at open sea)
ATTILA crane-barge with ATTILA's tender boat: 36m x 16m x 3m + 4 hydraulic winches ; classified in 4th category (working at open sea)
THE PALETUVIER: 21 m tugboat
THE BULL : 23.50 m Shoallbuster – capacity of crane 23 t at 2.50 m
TRASO-2 barge : 9m x 6m x 1.25m + 4 pneumatic winches and a gallows
4 auxiliaries, VICTOR-1, VICTOR-3, VICTOR-4 and VICTOR-5 : 7m and 7m50 aluminium boats for underwater manoeuvres and works
VICTOR 2: 11m92 boat equipped with a crane
AURIANE : 7m10 boat
KRAKEN assistance service boat :12m
EURUS flat boat : 8.70m
Diving equipment : SCUBA / umbilical
Hydraulic and pneumatic equipment
Dredging pumps : DP100 / DP50 / DP30
Hydraulic unit
Cranes
Generators
Grapples
Underwater video equipment ...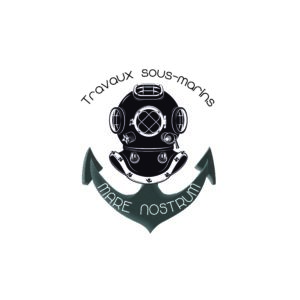 MARE NOSTRUM
Turnover : 2.3 million Euros
Staff : 6
The company MARE NOSTRUM, specialist in underwater construction works, was created in 1990 and joined S.A.M. TRASOMAR in 2019. Established in the port of Nice for more than 30 years, our teams operate along the entire coastline of the French Riviera. Our technical skills acquired during this time allow us to carry out complex projects in port infrastructures, coastal navigation markings, sea outfall pipes or in any other aqueous environment or gaseous atmosphere subjected to decompression.
In line with 2017 directives, our company has been certified to carry out grade A hyperbaric works, since 23rd December 2019.
Also, in order to be at the forefront of environmental issues, legislation and safety, the company joined SNETI (National Syndicate of Immersed Works Companies), as a representative for the organisation in the PACA region and to have input on the legislation in place.
Our teams are made up of qualified divers who can respond quickly to our clients' requirements.
Services:
Coastal navigation markings (from Théoule sur Mer to Cap d'Ail)
Port infrastructure works:

Formwork / concreting
Anode welding
Oxygen-arc cutting
Ship rigging
..

Marine salvage/hull inspection
Anchorage plan modification:

Anchorage supply and installation
Pontoon installation/refitting
Chain and anchor replacements...

Creation of ZMEL areas (Mooring and light equipment areas)
Sea outfall pipes:

Inspections
Maintenance/repairs
Equipment:
The MARE NOSTRUM 2: 30m x 4m Cargo ship -2 x 200cv - 10t load – Crane capacity 1t at 6m - dedicated to underwater works and markings. We would use this vessel to install buoys at 300m (800).
The SCAPH : 7m x 2.5m -115CV –Security vessel, diving surface support.
The PAPY : 7m x 2.5m -115CV -Security vessel.
The TEVA : 7m x 2.5m -115CV -Security vessel.
Two compressed gas diving suits and apparatus
A handheld High Pressure Compressor 12 m3 / h
A low Pressure Compressor
A scrubber-dryer 250 B
A hydraulic power pack
A fixed flow rate compressor 50m3/h
An electricity generator, heat pumps….
MARE NOSTRUM SAINT-TROPEZ
Turnover : 1.2 million Euros
Staff : 4
Created in 1965 in Saint Tropez, SARL FAUCON, now MARE NOSTRUM SAINT-TROPEZ, combines yacht mooring assistance and underwater works. It joined S.A.M TRASOMAR in March 2021. The port of Saint Tropez has been using our services since 1965. In 1996, the company moved into new premises in the Colombier industrial park, in Ramatuelle (350m² warehouse, 300m² workshop and offices, 700 m² park).
The company, in accordance with the September 2017 French Act, was assessed, and approved as compliant with the requirements of the Entreprise Hyperbare PRO PPS 051 Ind 1 for hyperbaric works Mention A.
Activities :
Installation of floating or fixed pontoons
underwater concrete casting »
Salvage
Towage
Refloating
Docking
Beach markings (Cogolin, Gassin, Ramatuelle, St Tropez)
Mooring systems installation: screw anchors and/or deadweight concrete blocks
Various checks by GNOM (maximum depth 100m)
Coastal and seabed cleaning
Technical advisor
All hyperbaric port works:
- Laying and recovery of yacht mooring anchors in the port of St Tropez
- Mooring repairs in the new port of St Tropez
- Port mooring layout management
- Supply and installation of mooring blocks
- Installation of Bollards
- Installation of mooring rings...
Resources:
MARGUEYVAN II, tugboat moored all year round in the Port of Saint-Tropez
LA BULLE, pontoon moored all year round in the Port of Saint-Tropez . With a length of 50m by 3.50m wide, this vessel is equipped with 2 hydraulic anchoring piles 7m high. This barge, fully equipped for divers (air distribution panels, 2 Hookah diving hoses of 40m, …) allows work to be carried out stably and safely. In addition, thanks to its crane and various hydraulic connections, we can connect several tools to it. This unit has been specifically designed for untangling, lifting (anchors, mooring rings, etc..), pumping, cutting, coring and various works in the port.
LA GWËL moored all year round in the Port of Saint-Tropez, with a length of 7m and a width of 2.5m, we are able to beach (voluntarily drive ashore) anywhere and in complete safety and therefore better assist the MARGUEYVAN II.
LE MEJU, 7m50
Diving equipment
All equipment required and in compliance with diving (regulatory, adapted to the situation and activity)
Safety equipment:
Bauer compressor PE250-MVE 15 m3/h 300bar service pressure
Diving cylinders 5x50 L 240 bars
3 Kirby Morgan diving helmets (2 KMB 28 et 1 KMB 27)
2 Hookah diving hoses
Waterproof clothing, wetsuit or drysuit
Diving suit harness
All safety equipment required for individuals' safety.
Direction - TRASOMAR - MARE NOSTRUM
Delegated President
Patrice PASTOR
Director
Benjamin DUBOIS DE MONT-MARIN
Management
TRASOMAR
Director of Operations
Michael COHEN
TRASOMAR
Construction Engineer
Larry JAKUBOWICZ
TRASOMAR
Construction Engineer
Lionel Jacob
TRASOMAR
Study Technician
Léa CHAZELLE
TRASOMAR
Construction Engineer
Bastien MARIANI
TRASOMAR
Apprentice Works Engineer
Antoine PEIGNE
MARE NOSTRUM
Site Manager
Emmanuel LEVY
MARE NOSTRUM SAINT-TROPEZ
Operations Director
Julien VISA
MARE NOSTRUM SAINT-TROPEZ
Site Supervisor
Dario ANDRES
Administrative
TRASOMAR
Management Assistant
Latifa MASSE
TRASOMAR
Works Supervisor Assistant
Angélique DUBRAY
MARE NOSTRUM - MARE NOSTRUM SAINT-TROPEZ
Works Secretary
Chrystel BARBILLON
TRASOMAR
Port de la Condamine – 18, Quai Antoine 1er – MC 98000 Monaco
Tel. : +377 93 30 25 62 – Fax : +377 92 16 08 52
E-mail : samtrasomar@monaco.mc
www.trasomar.mc
MARE NOSTRUM
Quai Amiral Infernet
06300 NICE / France
Tel : 0033 (0)4 92 04 68 67
E-mail : chrystel@marenostrumsarl.com
MARE NOSTRUM SAINT-TROPEZ
893 avenue du Peyrat 83310 GRIMAUD – France
Port : 06 83 58 64 65
E-mail : chrystel@marenostrumsarl.com