Home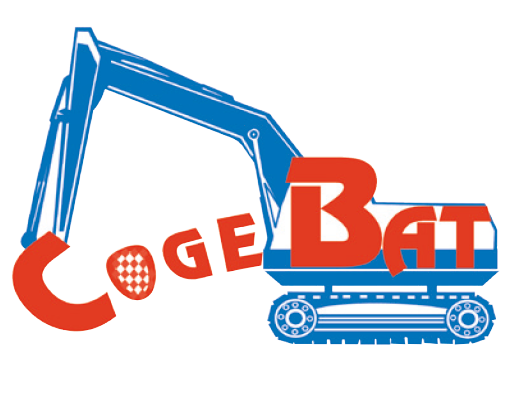 Co.ge.bat
Earthworks – Demolition – Public Works Machinery Hire
Date created: 1960
Turnover: EUR 14.4M
Manager: Bruno BESSONNE
Staff: 55
CO.GE.BAT boasts numerous items of mechanical equipment:
38 diggers ranging from 1 to 40 tonnes equipped with impact heads.
8 loaders ranging from 1.2 to 17 tonnes.
18 lorries ranging from 3.5 to 44 tonnes

including a 16-ton 100% electric crane truck

.
Specific equipment, such as: low-loaders, hydraulic cutters,

rock saw, shearing saws, demolition pliers, demolition robot, mini electric digger,

etc.
Direction
President
Bruno BESSONNE
Administrator
Patrice PASTOR
Management
Chief Operating
Christophe NIGON
Business Manager
Arnaud COMINO
Works Supervisor
Emmanuel DEREPAS
Works Supervisor
Jérémy BRIGNOLLE
Administrative
Secretary
Corinne RIGHETTI
Secretary
Carole AMARAL
« Le Prestige » – 25, Chemin des Révoires – BP 10 – MC 98001 MONACO Cedex
Tél. : +377 97 98 49 58 – Fax : +377 97 98 49 60
Email : m.cogebat@monaco.mc