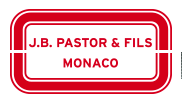 Home
Marine and underwater works in Monaco
Thanks to the vast experience in the marine and underwater works of  S.A.M. TRASOMAR, which joined S.A.M. des ENTREPRISES J.B. PASTOR & FILS in 2016, we can offer our clients our expertise and conduct all types of works at sea or in the ports.
Our fields of action are as follows :
MARINE WORKS :
- Rock excavation from berth.
- Rock excavation submarines.
- Realization of rock fill dam.
- Installation of precast elements, tetrapods, acropods.
- Installation and maintenance of outfalls.
- Laying Geotubes.
- Dredging.
- Pump and sand reloading.
UNDERWATER WORKS :
- Creation and maintenance of maritime beacons.
- Inspection works.
- Welding.
- Cutting.
- Implementation of ballast platforms.
- Cofferdam
- Special works.
PORT WORKS :
- Removal and disposal of prefabricated elements of up to 70 Tonnes.
- Prefabrication and installation of remaining frames.
- Design changes and anchorages.
- Pile driving.
- Realisation of docks (piles, dock weights, L shaped walls).
- Underpinning open docks.
- Terrestrial and sub-percolation (marine).
- Installation of aluminium and concrete berth.
Since its creation more than twenty years ago, TRASORMAR has completed many projects within the Principality, including :
- Transportation and installation, by sea, of two metallic structures semi submerged to the Musoir north of the Port de Monaco.
- Removal of concrete pier 40T element and hydraulic dredging at Port Canto in Cannes.
- Inspection of the underwater dam of Cap Sicie.
- Reloading the dam of Menton, by sea.
- Reloading the embankment rock fill dam of 12T of the Sporting d'Ete in Monaco, delivery by land and installation by sea.
- Construction of a terrace on detachable posts infront of the Nibox in Monaco.
- Full inspection of all anodes and necessary precautions for the cathodic protection of the breakwater and of the pier of Port Hercule in Monaco.
- Realisation of a Geotubes settlement for Thau, Sete and Marseillan in France.
- Installation of an envoy of HDPE to the right of the Oceanographic Museum in Monaco of up to -55m.
- Reception of an underwater dam made up of strands of geotextiles in the Bay of La Croisette in Cannes.
- Market has good maintenance of Geotubes of the city of Hyeres les Palmiers…
our trade sign