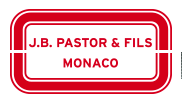 Home
Decorative Plastering in Monaco

For over 30 years, AS STAFF and EG DECO, the companies specialising in decorative plastering within S.A.M. des Entreprises J.B. PASTOR & FILS, have held a special place in the Principality for their traditional know-how in producing and installing decorative plaster as well as variety of other interior décor, but also in the restoration and creation of facades lend by the designer's imagination.
In order to carry out decorative plastering, an activity characteristic of the "Belle Époque" style and one that is extremely local, J.B. PASTOR & FILS have created a production factory where decorative element moulds with priceless cultural value are preserved and stored.
Our creative possibilities are expanding even further with the arrival of a production centre for High-Performance Fibre Reinforced Concrete in our workshop. High-Performance Fibre Concrete allows us to make fine, lightweight elements of various shapes, with a high-quality surface finish. The concrete is integrally coloured using shades from a wide palette of colours. This innovative material with multiple qualities; Strength, durability, impermeability, ductility etc. can be adapted according to all architectural requirements whether large or small scale.
Our references are multiple :
Casa del Mare (Roquebrune-Cap-Martin)
Villa Le Galion (Cap d'Antibes)
Palais des Festivals (Cannes)
Villa Pacha (Saint-Jean-Cap-Ferrat)
La Lestra
Lycée Technique et Hôtelier
Villa Dryade
La Petite Afrique
La Tour Odéon
Villa Aphrodita
Villa Roma
Casino de Monte-Carlo
Villa Beaulieu
Palais Honoria
Grand Ida
our trade sign