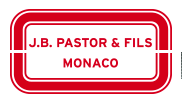 Home
British Real Estate
In 2011, GROUPE PASTOR opened its second, truly "niche", real estate agency in the centre of London: PASTOR REAL ESTATE. This agency, located in one of our Mayfair properties, promotes an image of quality, synonymous with and a signature of the PASTOR name.
PASTOR REAL ESTATE offers all the services relating to the property sector, targeted at private individuals: Sale, Rental and Management of luxury residential properties. This agency allows us to offer our clients in London and Monaco the following complementary services: architecture, design, management and development of projects, services that are at the heart of GROUPE PASTOR's trade. 
A Wide Range of Services
PASTOR REAL ESTATE is the essential advisor for investors, real estate developers and fund managers targeting the luxury market in Monaco and London. Thanks to its experience in the purchase and sale of property, it is able to identify investment opportunities for commercial or residential projects.
On the basis of its analysis and knowledge of the Monegasque and London property markets, PASTOR REAL ESTATE is able to provide precise and up-to-date information, carry out valuations and provide recommendations to its clients. PASTOR REAL ESTATE, both in Monaco and London, is an economic force, an investor that believes in the markets in which it acts and invests alongside its clients.
A team of architects, designers and project managers, all building professionals, advise clients, design and manage construction and renovation projects, in both Monaco and the centre of London, dealing with residential properties, listed historic buildings and even office renovations.
The PASTOR REAL ESTATE agency is ready to meet the challenges it faces with the unique aim of satisfying its customers. PASTOR REAL ESTATE is proud of the personalised service offered by its team of property negotiators, comprising both experts and "grass-root agents", a unique organisation that defines the special nature of this agency, ideally located at 48 Curzon Street, Mayfair. The department dedicated to property management provides a consistent and complete interface between the owners and London tenants; the customer is genuinely assured of a complete service.