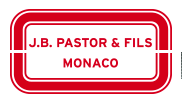 Home
Advantages and privileges of an agency with exclusive offers…
GROUPE PASTOR's Monegasque real estate agency, PASTOR IMMOBILIER, is one of the essential agencies on the Place de Monaco. Future residents most often come here on recommendation – the "PASTOR" name acting as a brand label guaranteeing personalised support and exemplary rigour.
While management of the PASTOR buildings is incumbent on S.A.M. GROUPE PASTOR, all the new rental offers are themselves managed by our real estate agency located at 27 Avenue Princesse Grace, Monaco.
As with every other real estate agency in the Principality, we seek out new products for sale and rental, but with the advantage of belonging to a Group with a very important name and with priority and exclusivity given to all the properties offered for rental. 
Services that make the difference…
All our apartments are fully renovated, on each new tenancy. PASTOR IMMOBILIER makes it a point of honour to keep reasonable and personalised conditions both with the rent levels and any increases. Our agency benefits from the good name associated with a serious image and real skills.