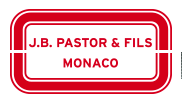 Home
Rental & Management: Personalised Services
Today, the concept of services is more than ever at the heart of the GROUPE PASTOR's interests. From the "Quai Kennedy" or "Le Simona", to all of the rental properties, no less than some fifty employees work day after day to satisfy their customers requirements. Our buildings boast concierges, cleaners, technical staff, lifeguards, gardeners, etc.
The GROUPE PASTOR apartments give tenants stability, with leases of a minimum period of 3 years; assistance is provided by internal technical departments in order to personalize the apartments. We consider and study all individual renovation and decoration requests from our clients. Where possible, works are carried out by our companies, which gives us the ultimate guarantee over the works and the desired transformation; in compliance with the procedural rules for our buildings and within set timescales.
Quality of life applied to the rental sector
In choosing GROUPE PASTOR, tenants and future residents are guaranteed personalised assistance throughout their search for an apartment. We are extremely vigilant over the condition of apartments. From rental to technical assistance, GROUPE PASTOR offers its clients unique service quality.
Services common to most of the Group's buildings 
A range of extremely useful everyday services includes delivery on request of newspapers and French breakfast pastries as well as reserved access to a free shuttle circulating within Monaco, not to mention room service in some buildings.
Security
The Group boasts the best technological facilities in terms of electronic surveillance, in order to guarantee the safety of our residents. Furthermore, very strict inspections are made within the framework of deliveries to the buildings, in order to monitor incoming flows, through our concierges.
Only GROUPE PASTOR is able to offer you luxury seaside apartments, with surface areas ranging from 270m² to 600 m², giving a magnificent view over Monaco!