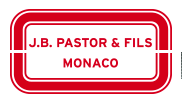 Home
EARLY BEGINNINGS
The GROUPE PASTOR  began life in 1920 with the creation of the eponymous company, J.B. PASTOR & FILS by Jean-Baptiste PASTOR, which would later become in 1943 the Société Anonyme Monégasque des Entreprises J.B. PASTOR & FILS. The family-run company continued its development under the management of his son, Gildo PASTOR, assisted by his brother, Jean PASTOR who together over saw the creation of the "Le Larvotto" district within Monaco, which would become one of their greatest contributions to the business.
Building the Group
Victor J.B. PASTOR, Gildo's son, created the family-run legal structure "GROUPE PASTOR" to ensure the future of his family and continue the work of his grandfather, Jean-Baptiste and his father, Gildo, supported by his cousins, Edmond and Jean-Antoine, Jean PASTOR's sons.
Today, the GROUPE PASTOR, operating in Monaco since its inception, continues its story in Great Britain, where it has operated under the name of PASTOR REAL ESTATE since 2010.
Comprised of fifteen property businesses and other various companies, the group employs about 600 people, and owns a multitude of luxury apartments and commercial premises in the Principality of Monaco. Built by each generation, it continues to uphold and exemplify "excellence" as its core value.
The range of GROUPE PASTOR's activities and skills is wide and diverse
Development & construction -  Turnkey Solutions : S.A.M. des Entreprises J.B. PASTOR & FILS is the flagship company of GROUPE PASTOR, known for its professionalism, it designs and oversees exceptional works in Monaco and is renowned for the impeccable style of it buildings and timely completion of its projects thanks to its highly skilled workforce who show mastery in all the building trades.
Real Estate Lettings, Management & Sales : The properties offered for rent, in both Monaco and London, consist of luxury properties only. The PASTOR IMMOBILIER agency in Monaco and PASTOR REAL ESTATE agency in London complete the range of services by proposing the sale of luxury properties and investment advice to its clients. It is the perfect marriage that captures the need for tradition and innovation as well as expectation and satisfaction, allowing today GROUPE PASTOR's real estate agencies the chance to provide its customers with a new and bespoke experience.
Patrice PASTOR, the son of Victor J.B. PASTOR, continue the family tradition, both in the Principality and abroad; contributing to the family's business and the illustrious  work already accomplished by the previous three generations of PASTOR family "builders".