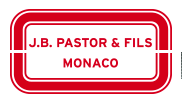 Home
Public Works in Monaco
Public works have represented a major part of the activities of S.A.M. des Entreprises J.B. PASTOR & FILS since its creation, through the fulfilment of several operations of extremely varied sizes, ranging from emergency interventions to the construction of works structuring town and country planning in Monaco, via works to strengthen or repair existing structures.
S.A.M. des Entreprises J.B. PASTOR & FILS has successfully completed several projects for the Government of the Principality, and in particular over the last few years :
The "Square Gastaud" underground car park.
Several sections of the "Dorsale", works completed on the abandoned covered sections of the SNCF lines and allowing major road traffic crossing the Principality of Monaco to be sent underground, and the main transport operating company networks to be rerouted, the most important of which being "L'Ensemble G: Auréglia interchange", "l'Ensemble A2: Ilot Pasteur pipe gallery" and "l'Ensemble H: Prince Pierre".
The creation of a jetty within the framework of the "Port de Fontvieille redevelopment".
Operations relating to the extension of the urban networks,  in particular the "pumping station" and the "saltworks pipe gallery".
The Redevelopment works to the "Quai Albert 1er", including the civil engineering works to strengthen the existing "Jarlan caissons" and the "Roads and services Lot 01" surface improvements.
The "Outer Harbour Network" works in the area surrounding the new Monaco Yacht Club.
Civil engineering works for the Downstream Face of the "Monaco Western Downward Tunnel" destined to receive plant rooms and the smoke extraction centre, the civil engineering works for the Upstream Face are realised.
The VRD works and port facilities of the "Digue Nord".