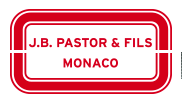 Home
Project management in Monaco
Upstream of any works, our company can carry out market research and feasibility analysis with its dedicated team or any other professional chosen in conjunction with the client, alongside Monegasque architects.
S.A.M. des Entreprises J.B. PASTOR & FILS provide the delegated project management for you its entirety: objectives, schedule, budget, management of any third-party service providers; we take on all the logistics and management from inception to completion.
J.B. PASTOR and FILS boasts a department dedicated exclusively to project management, for which the main activity consists of supporting its clients in the construction process, from the start of the project to handover of the keys.
The department comprises architects and engineers, under the direction of Stéphane CASTANO and Jérôme LANTERI.
Client support proceeds in five phases, as follows :
Phase one in studying the feasibility and timetable in accordance with town planning policy and the programming elements required by the Client.
Phase two allows the project management team to be formed, the planning application to be drawn up and filed with the appropriate administrative department: administrative file compiled.
Phase three generally starts in parallel with the planning application phase and consists of developing the companies consultation file allowing the costs to be established for completion of the works; determining the precise schedule budget  for its construction and preparing for the commencement of the works.
Phase four relates to the construction of the structure, managed and controlled entirely in-house within the company's various departments, a few meticulously-selected sub-contractors, companies which are Monegasque  and partners of J.B. PASTOR & FILS take priority.
Phase five corresponds to the acceptance and delivery of the structure and the implementation of a maintenance program.
We have provided delegated project management for several operations in the Principality, both public and private, such as "Le Testimonio", "Les Bougainvilliers", "Villa l'Echauguette", "Résidence Le Mirabeau", "Villa Laura", "Villa les Hirondelles", "Villa Shangri-Là", "6 Rue Terrazzani", "Saint-John's Court", "Villa Devant", "Villa Farniente", "Villa Victoria",  "Villa Rignon",  "Synagogue",  "Villa D", "Les Cigognes", "Villa Troglodyte", "Soleil du Midi"...