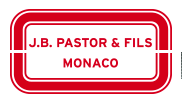 Home
Real Estate Development in Monaco
Our knowledge of the property market, the essential statutory aspects of our role as a developer and the most suitable financial means, make S.A.M. des Entreprises J.B. PASTOR & FILS a major player in real estate development in the Principality.
We are able to study any development projects in the various regions of the Principality, to commit ourselves quickly to real estate purchases and without conditions, controlling our risks and the challenges of any real estate development operation.
The examples of our real estate development in Monaco which should not be overlooked are:  "Villa Mimosa", "2, Rue des Princes",  "Parador", "Le Prestige", "Le Splendido", "Le Victor Palace", "Les Hibiscus", "Les Iris", "Le Quai Kennedy", "Le Monator", "Le Simona", "Villa Roccabella" & "Le Stella", "Le Palais de la Plage", "Villa Palazzino", "Villa Esmeralda", "Villa Portofino".
Our projects currently in development are numerous and ambitious. Our projects nearing completion are equally important and showcase our dynamism in the industry and eagerness to continue to invest in our country and promote continued development in the region.