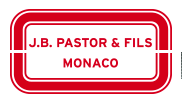 Home
Our Added Value
A company established in the Principality of Monaco and providing public, commercial and private works.  S.A.M. des Entreprises J.B. PASTOR & FILS has about 900 permenant employees and work with leading architects such as Franck GEHRY,  Jean NOUVEL,  Rem KOOLHAAS, Christian de PORTZAMPARC, Ricardo BOFILL, Jean-Pierre LOTT, Rudy RICCIOTTI, Renzo PIANO, Denis VALODE, TADAO ANDO, FOSTER & PARTNERS... in order to provide innovative designs and an unrivalled service, for both private individuals and professionals, from project design to completion. 
The number one building company in the Principality for decades, our company is unusual because it is the last representative of the large dynasties of entrepreneurs in its region and remains the independent alternative to major international groups.
14 planning permission applications filed in 2022.

The driving force of J.B. PASTOR & FILS is its capacity to manage almost all of its worksites, regardless of their size, internally, thus minimising the need for sub-contracting.
Our company listens to the smallest of its clients' wishes and brings these to life thanks to its specialised Project development and management team, comprising of two Directors, one Project manager, one Price study manager, ten Architects, fifteen Designers, one Technical Director, three Engineers, one Technician and one 3D Infographist ; and also traditional know-how and the knowledge of the most modern construction techniques of its numerous brands: J.B. PASTOR & FILS, AS STAFF, ATELIER G., EG DECO,  J. TUBINO & FILS, CO.GE.BAT, TRASOMAR, MARE NOSTRUM, MARE NOSTRUM SAINT-TROPEZ , LES ATELIERS DU BOIS and MONACO PARQUET.

Turnkey solutions…
We support our clients in the construction process, from the start of the project to delivery of the works. Total management of the project and all intervening parties, giving complete serenity throughout the contract, for which the cost and timescale are fixed and respected.
The full expertise of J.B. PASTOR & FILS includes: project feasibility, scheduling, compilation of the file, its optimisation, building permits working in partnership with Monegasque architects followed by execution studies, control of the worksite organisation, completion of the works up to handover of the keys.
Modern and traditional know-how…
We are committed to ensuring the continuation of certain prestigious and ancient trades. Traditional wood joinery, ironwork, decorative plastering and even decorative painting, including working with gold leaf. These are all trades and services that have changed little over the years and which continue to be passed down within our company's tradesman.
S.A.M. des Entreprises J.B. PASTOR & FILS is able to carry out extremely diverse operations thanks to its wide range of skills, allowing it to stand out from its competitors: restoration, new construction, private development, public facilities, etc.
Far from resting on our laurels, we continue to challenge ourselves, to strive for the best safety procedures, researching technical solutions while respecting the environment and promoting the traditional methodology of prestigious trades; enhancing these for our craftsmen.
A few references
The works by J.B. PASTOR & FILS are all incorporate the values we stand for: quality, compliance with deadlines and preservation of the environment are all vital criteria which are seen in our projects, from "Victor Palace", "Quai Kennedy", "L'Oiseau Bleu", "Le Simona", "Villa Victoria", "Les Cigognes", "Le Stella", "Le Palais de la Plage", "Villa Palazzino",  "Villa Portofino" name some examples.