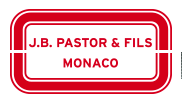 Home
ENVIRONMENTAL PROTECTION FIRST 100% ELECTRIC CONSTRUCTION VEHICLE FOR THE COMPANY COGEBAT
The company, COGEBAT, was already a frontrunner a few years ago when it purchased electric cars for its employees. It has now acquired an electric construction site vehicle, a first in the Principality of Monaco's construction industry. This investment, which is quite significant for our company, highlights our strong desire to further develop the use of more respectful environmental means for future generations and preserve the environment and quality of life for everyone in the Principality of Monaco.
Vehicle description:
Heavyweight truck with a maximum authorised load of 16,700 tons, equipped with an AMPLIROLL MARREL hooklift.
The payload of this vehicle is 7 Tons, it will be able to drop containers at road and external network sites and collect them once they are loaded. They will then be sent to be emptied on one of our current earthworks sites in the Principality.
This fully electric truck is equipped with four 66kWh battery packs, which represent a total capacity of 264KWh, and allow it to carry out skip collections all day without the need to recharge it.
The vehicle will be recharged at night for 8 hours using a 22 kW socket!