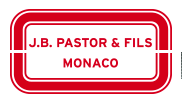 Home
HOTEL DE PARIS – ONE MONTE-CARLO
Discover the retrospective of works carried out by J.B Pastor & Fils on two iconic building sites for the Société des Bains de Mer, shaping the Monte-Carlo of tomorrow!
ONE MONTE-CARLO comprises seven mixed-use buildings with residential units, offices, commercial units, show rooms, cinemas and car parks. We are carrying out the following works earthworks / retaining works / specialist foundations  as a consortium of Companies and structual works.
Regarding the works carried out for HOTEL DE PARIS, we are undertaking the asbestos removal, unsealing, demolition, earthworks / retaining works, foundations, structual works,  masonry, façade works, for  the architectual trades:  ironwork – wrought ironwork, solid floors and hard coatings, internal metalwork, false ceilings –decorative plaster.
For more information, follow these two major projects in images and see our work progress by clicking on the links below:
Building site Hotel de Paris.
Building site One Monte-Carlo.